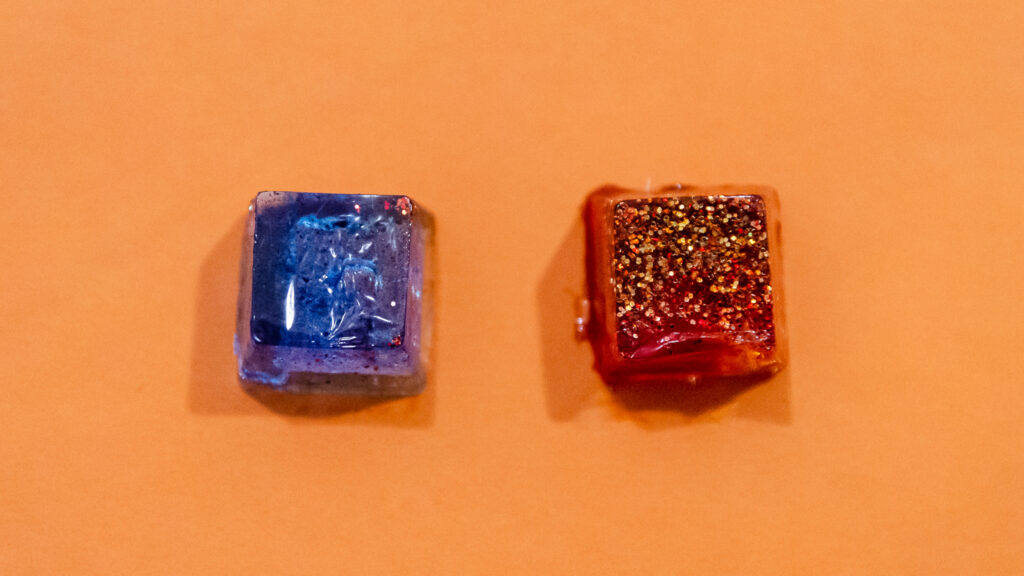 This one was a failure in time management. First of all, when you have epoxy resin which takes 24 hours to dry, you shouldn't start working on the project on Saturday if you want it done by Sunday. And second, it took more than 24 hours, so I had to take these out of mould before they dried out completely so they didn't end up well. It's not the first time I started the project this late but this one couldn't be hurried up so I ended up with an unfinished product.
If we ignore that, you could say they had potential. They do look interesting and not like your regular keycaps. I will definitely try this again, but properly. I'm glad that at least I have something to show this week.
Boring stuff
The ones I tried to make were really simple when it comes to technique, but you do need a couple of special ingredients. I bought the moulds for the keycaps from AliExpress and the resin from kupujemprodajem. Anything extra is up to you, I used red glitter and blue acrylic paint for these.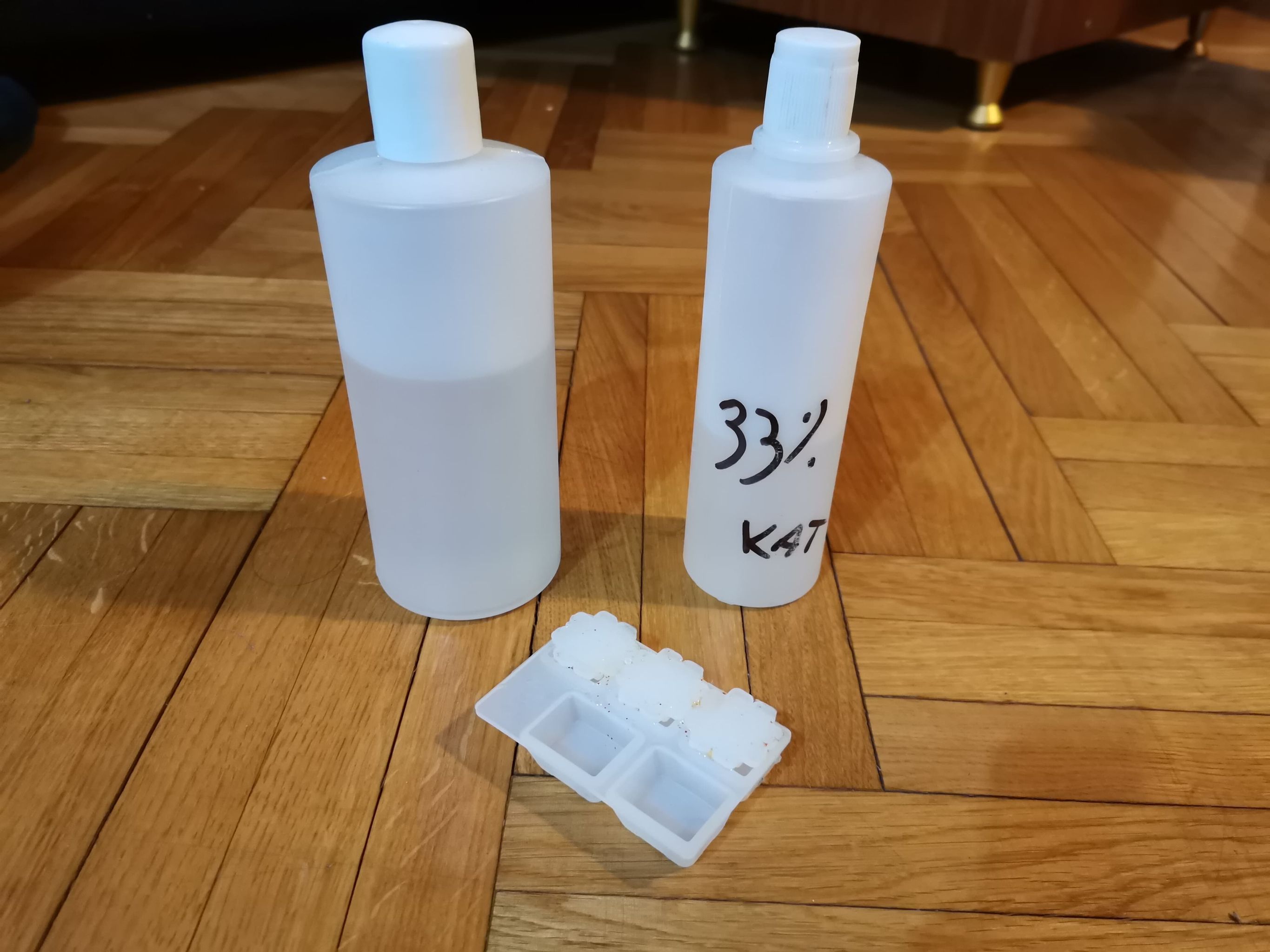 First, you mix the two parts of epoxy in the ratio from the instructions for your particular resin. For me, it was 3:1. After that, I poured it into the moulds and then mix up with it glitter/paint. You do have special pigments for resin, but apparently, you can use acrylic paint. After that, the only thing left is to wait for it to harden. Unfortunately, I ran out of time for these so I won't know if they would've turned out well. Lesson is learned and next time I'll give myself way more time.